Axolotl
, this cute Pokemon-looking creature, is a salamander you are most likely to find in the lakes of Mexico. The population of Mexican salamander is going down fast due to urbanization and various predators that come from other habitats.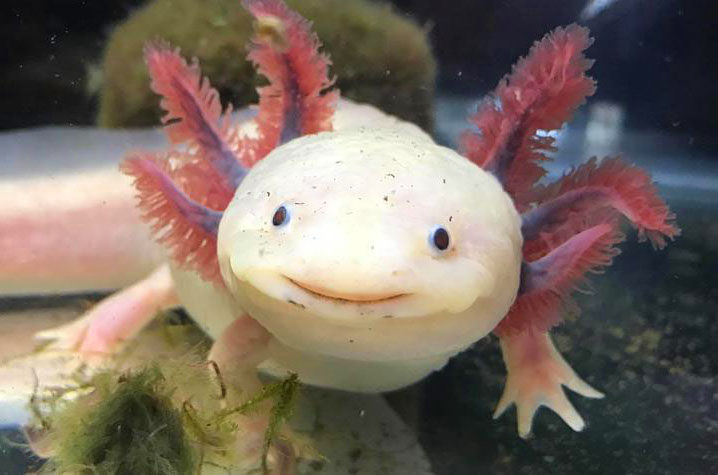 Golden snub-nosed monkeys
can be found in central China, and once you see them you will not easily forget them! These gorgeous creatures boast beautiful orange fur and a muzzle of pale blue colour.
Bearded vulture
simply looks stunning, doesn't it? This intimidating bird differs a little bit from its vulture friends – apart from rocking a spectacular style, its diet mostly consists of bones of dead animals (or whatever dead creature it finds). These vultures are known to be monogamous and lay no more than three eggs once a year.
As far as crustaceans go,
mantis shrimp
is probably the most colourful of them all. Its body is a spectacular display of green, red, blue, and orange all mixed together. Due to 16 colour receptive rods in their eyes, they can process more colours than any other creature out in the wild. Even more than humans as we have only three of these rods!
The
Japanese spider crab
is living in the waters of Japan, just as the name suggests, and is among the biggest crustacean species in the world. While these crabs can grow up to 12 feet long, they are incredibly hard to catch. The only species that can grow bigger that the Japanese spider crab is the American lobster.