Axolotl
, this cute Pokemon-looking creature, is a salamander you are most likely to find in the lakes of Mexico. The population of Mexican salamander is going down fast due to urbanization and various predators that come from other habitats.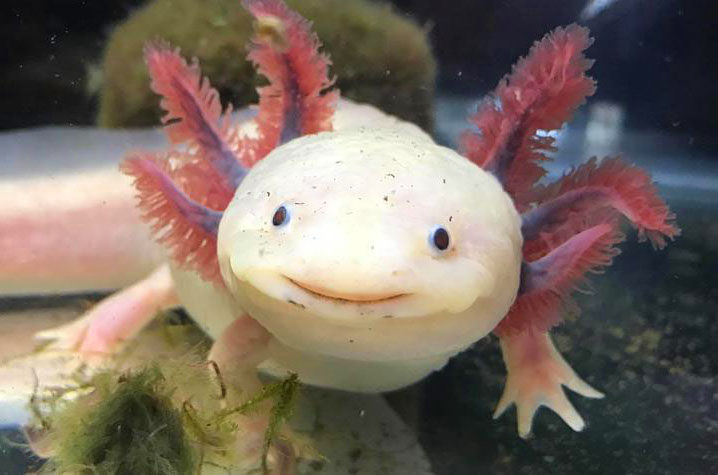 Golden snub-nosed monkeys
can be found in central China, and once you see them you will not easily forget them! These gorgeous creatures boast beautiful orange fur and a muzzle of pale blue colour.